Kay Real Estate Group (KREG), LLC is a full service residential and commercial real estate company serving the Tri-County Area of Charleston, SC. Our professional real estate team provides a wealth of experience and knowledge in the management, sales, leasing, and development of all sectors of residential and commercial real estate. While primarily focused on the Charleston marketplace, we work with clients throughout the United States.
Our deep understanding of residential, industrial, office, land, retail, investment, and multi-family properties has allowed us to help our clients achieve their goals with excellent real estate assistance and expertise.
Travis Kay
843.367.6285 / tkay@kayreg.com
Travis Kay is the owner and Broker-in-Charge of Kay Real Estate Group (KREG), LLC. Travis actively brokers both residential and commercial real estate transactions. He supervises and mentors a team of real estate agents. He is an active real estate investor and has over 12 years of experience in all aspects of real estate brokerage, management, and development.
Travis was born and raised in the Charleston, West Ashley area, where he resides today. Having grown up in Charleston, Travis has a wealth of local knowledge and relationships that prove beneficial for every client he works with. He is a graduate of Clemson University (B.S., Accounting, 1992) and The Citadel (MBA, 2002). Prior to founding KREG, Travis worked in various management roles with PricewaterhouseCoopers and IBM. His vast financial and business knowledge and experience is a true benefit to his clients. Travis is a candidate for the Certified Commercial Investment Member (CCIM) and Certified Property Manager (CPM) designations.
Travis is a Board Member for the Salvation Army, member of South Carolina and National Association of Realtors, member of Charleston Trident Association of Realtors and member of CTAR-Commercial Investment Division. In his spare time, Travis spends time with his family and is active in a variety of sports.
Allison Forster, Associate
402.990.1797 / allisonlforster@gmail.com
Allison Forster is a sales associate representing both buyers and sellers in the Charleston Tri-County area.  Whether looking to buy their dream home, sell an existing home or for investing purposes, Allison's clients find her to be professional, knowledgeable and available for all their residential real estate needs.
Allison is from the Midwest. A native of Nebraska and a graduate of The University of Kansas (B.S., Marketing, 2007), she first started her professional career working for a national appraisal and real estate group out of Kansas City.  There she learned the different components of the real estate profession and uses her comprehensive knowledge to help her clients toward their real estate goals. Allison moved to South Carolina in 2013 with her husband and their golden retriever.
Allison resides in Mt. Pleasant along with her husband, Tanner and sons, Hays and Graham.
Jennifer Richardson, Broker Associate
843-442-9761 / JferRichardson@gmail.com
Jennifer brings over 20 years of experience to the local real estate industry in helping both buyers and sellers.  She is ambitious, detail oriented and enjoys making the perfect match between buyers and sellers.  Jennifer holds her ethical standards to the highest degree and works hard to make dreams come true.  She has the experience and knowledge to assist any buyer or seller.
Chris Akers, Associate
843.990-3112 / dchrisakers@gmail.com
Chris is not your average realtor! After gaining skilled experience for several years as an architect in Atlanta, Chris went full-steam into real estate in 2010 working in sales (residential & commercial), leasing (commercial), and real estate appraising (residential & commercial). Fast-forward ten years and he has touched the industry from nearly every angle. He has appraised over 1,000 properties (residential and commercial) across the Charleston metro area and has been in & out of nearly every corner of town.
His accomplishments include helping multi-tenant commercial property owners regain stabilized occupancy in Atlanta during the Great Recession, assisting numerous buyers in finding the right fit without getting ripped off, and conducting marketing campaigns that result in property owners being able to sell their property for over appraised value in as little as 25 hours. Chris and his wife Brooke have lived & worked in the Charleston area since 2013 and are extremely grateful to be able to call Charleston their long-term home.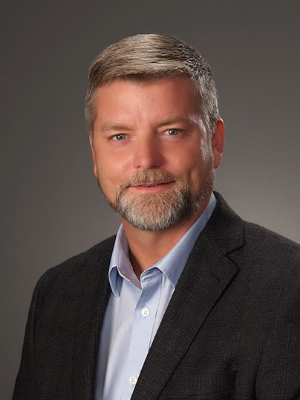 Rick Sineath, Associate
843.599.4072 / ricksineath@gmail.com
A North Charleston native, Rick has been in the housing industry for over 20 years.  As a young man, he framed homes and later opened his own residential construction company.  He has had the opportunity to oversee renovations of historic plantations and ground up construction of new homes across the lowcountry.
As his construction business grew, he served as project manager for numerous builds in Beaufort, Charleston, and Mt. Pleasant. Rick also owns a successful home inspection business that has served the lowcountry for over 20 years.
Today, Rick lives in Walterboro with his wife and children, enjoying time at the beaches and beautiful parks surrounding his home.  His experience, professionalism, and ties to the community make him naturally suited for Real Estate. His knowledge of the local market is unmatched! As a detail, oriented person Rick maintains open lines of communication to his clients from the first email through closing.
Rick serves as both a buyers and sellers agent with Kay Real Estate Group.  To work with Rick, contact him via phone or email. He is always eager to make connections and serve his clients!